Students of Double-Degree Master's Programme "Intercultural Management" in Central Anatolia
---
The course "Research Seminar: Excursion" led the students of the interdisciplinary double master program IKM under the guidance of Prof. Dr. Ernst Struck to the Konya Plain (22.5. - 28.5.2022).
The aim was to learn about the diverse historical, economic and natural developments and potentials of the region between Konya and Aksaray from different scientific perspectives in a spatial context. For this purpose, the knowledge of the formation of the landscape and its nature (volcanoes, steppes, water) is as necessary as the knowledge of the long history of this region, where one of the "cradles of our civilization" is located (since about 10,000 years before today, Çatalhöyük, Aşıklı Höyük) and of course the knowledge of its population and settlement (farmers, nomads, Yayla and Kışla, Muhacir). Also visible is the development from the ancient and Christian, through Seljuk and Ottoman periods to the Turkish Republic (Konya Alaeddin Tepesi, caravanserais, city structures and urban development of Konya and Aksaray). Modern change is evident in highly productive irrigated agriculture (Torku and currently wheat), transportation development (Çumra: Baghdad Railway and high-speed train) and major industrial sites (examples: Koyuncu salt production at Tuz Gölü and Mercedes Daimler truck factory in Aksaray). This interdisciplinary knowledge of regions - shown here with the example of the Konya Plain- is an important basis for successful planning processes, for regional development and politics, the tourism industry and also for investment and location decisions by companies.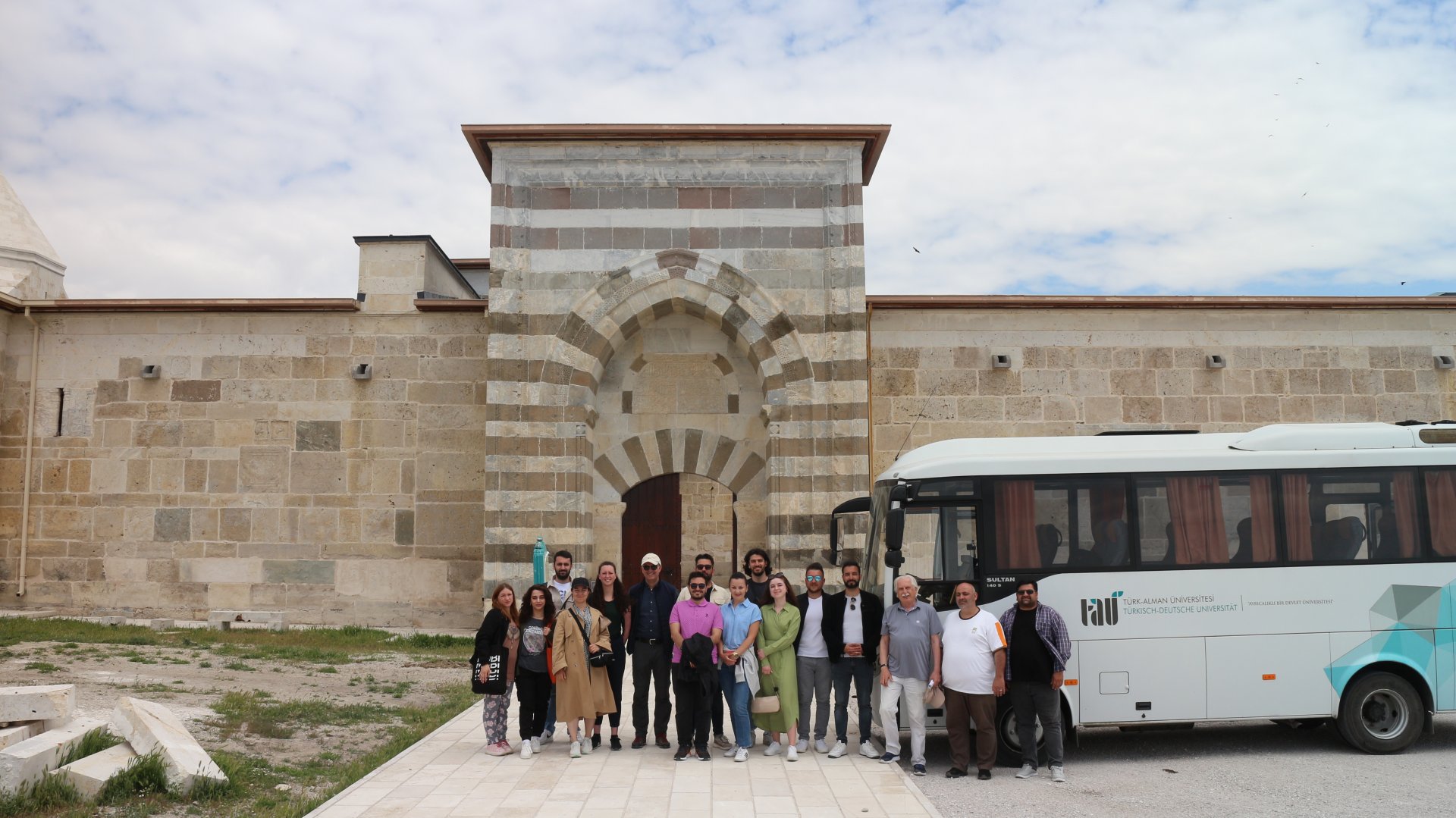 In front of the Seljuk caravanserai "Zazadin Hanı" east of Konya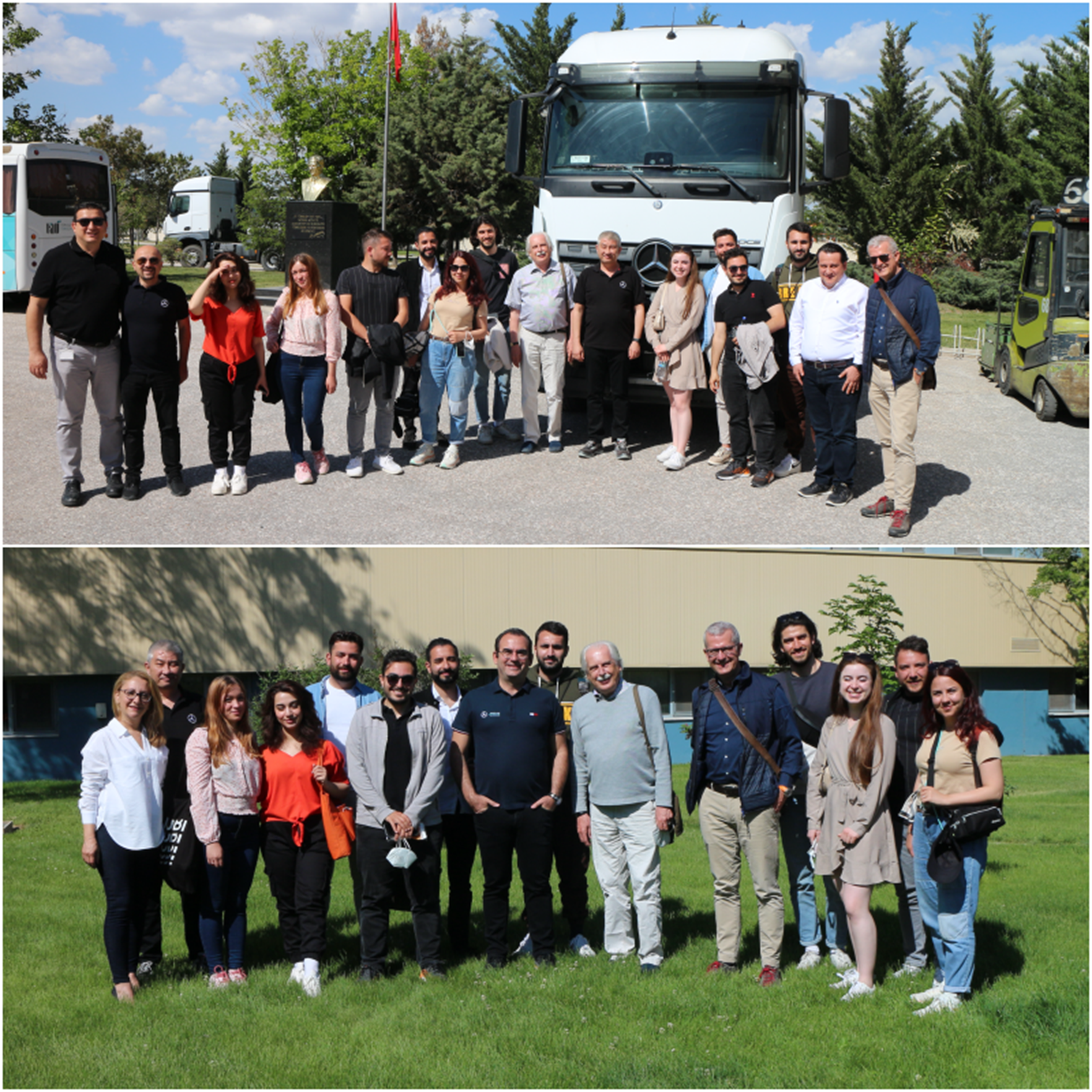 Full-day visit to the Mercedes Daimler truck factory in Aksaray to learn about management and production processes - with plant manager Uluç Batmaz, Cenker Cevizli (training) and Burcu Terzi (HR)​​​​​​​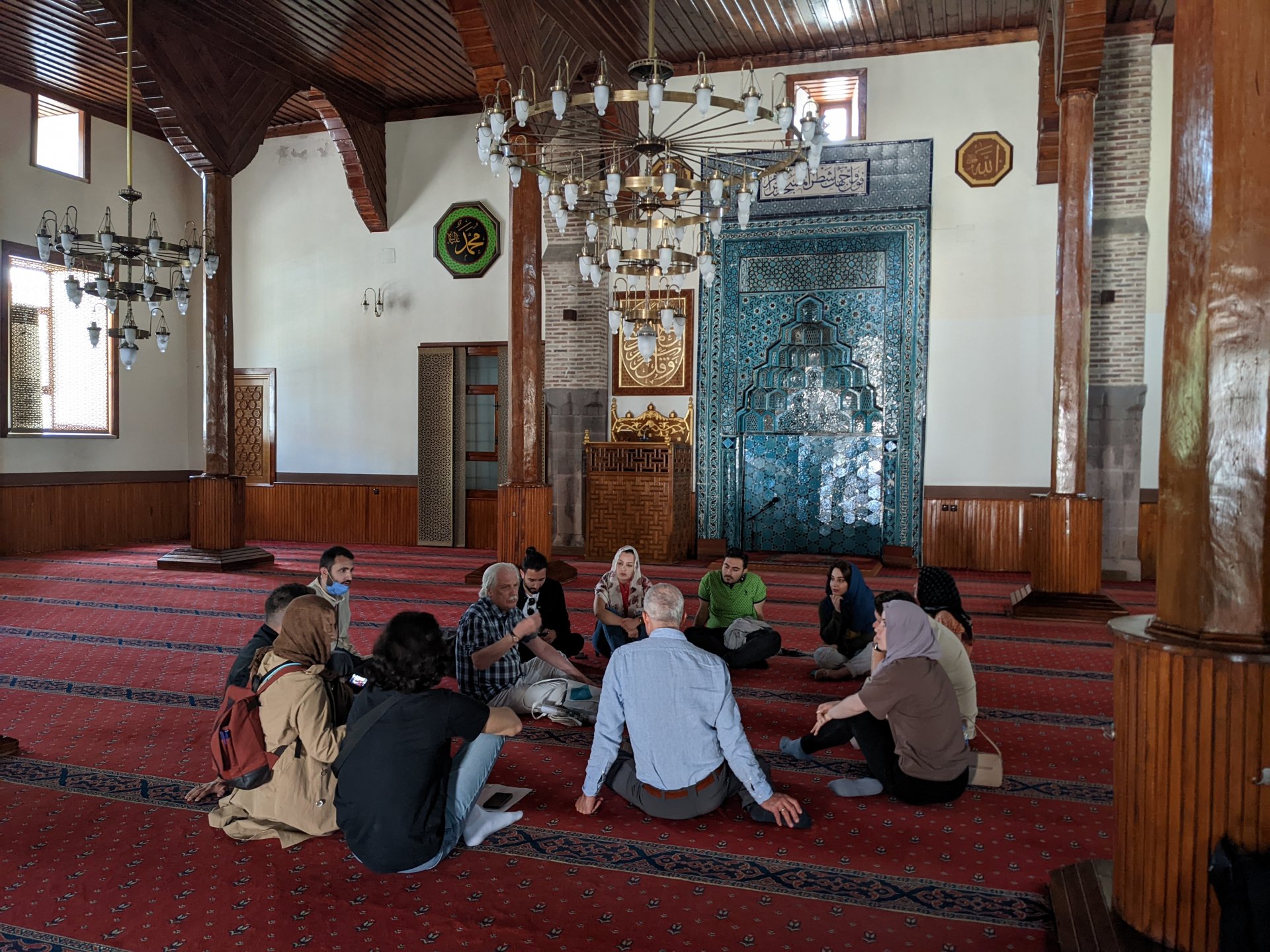 Konya - in the Sahib Ata Camii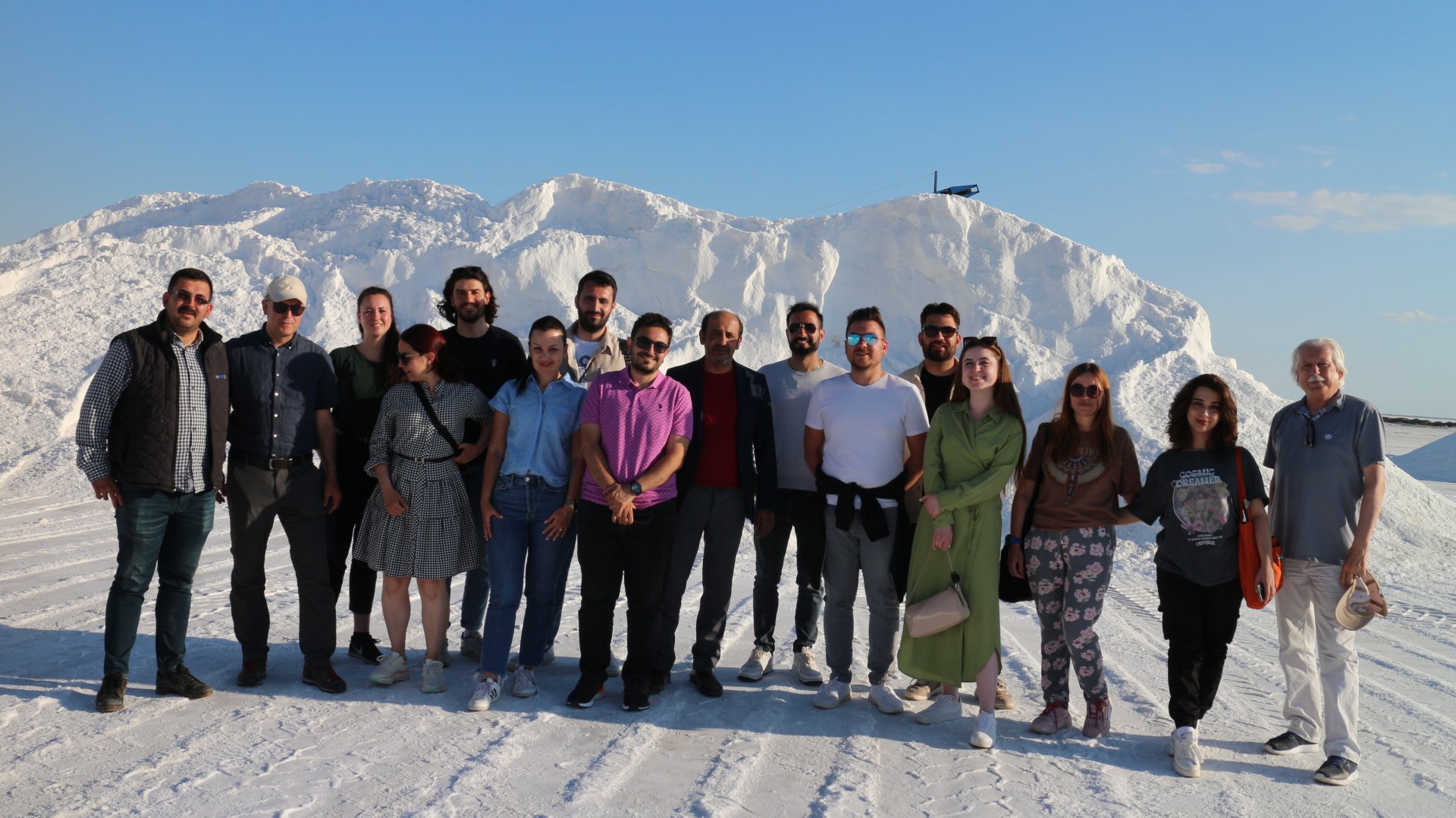 At Turkey's largest salt producer Koyuncu Tuz in Şereflikoçhisar with its administrative manager Kamil Yanmaz​​​​​​​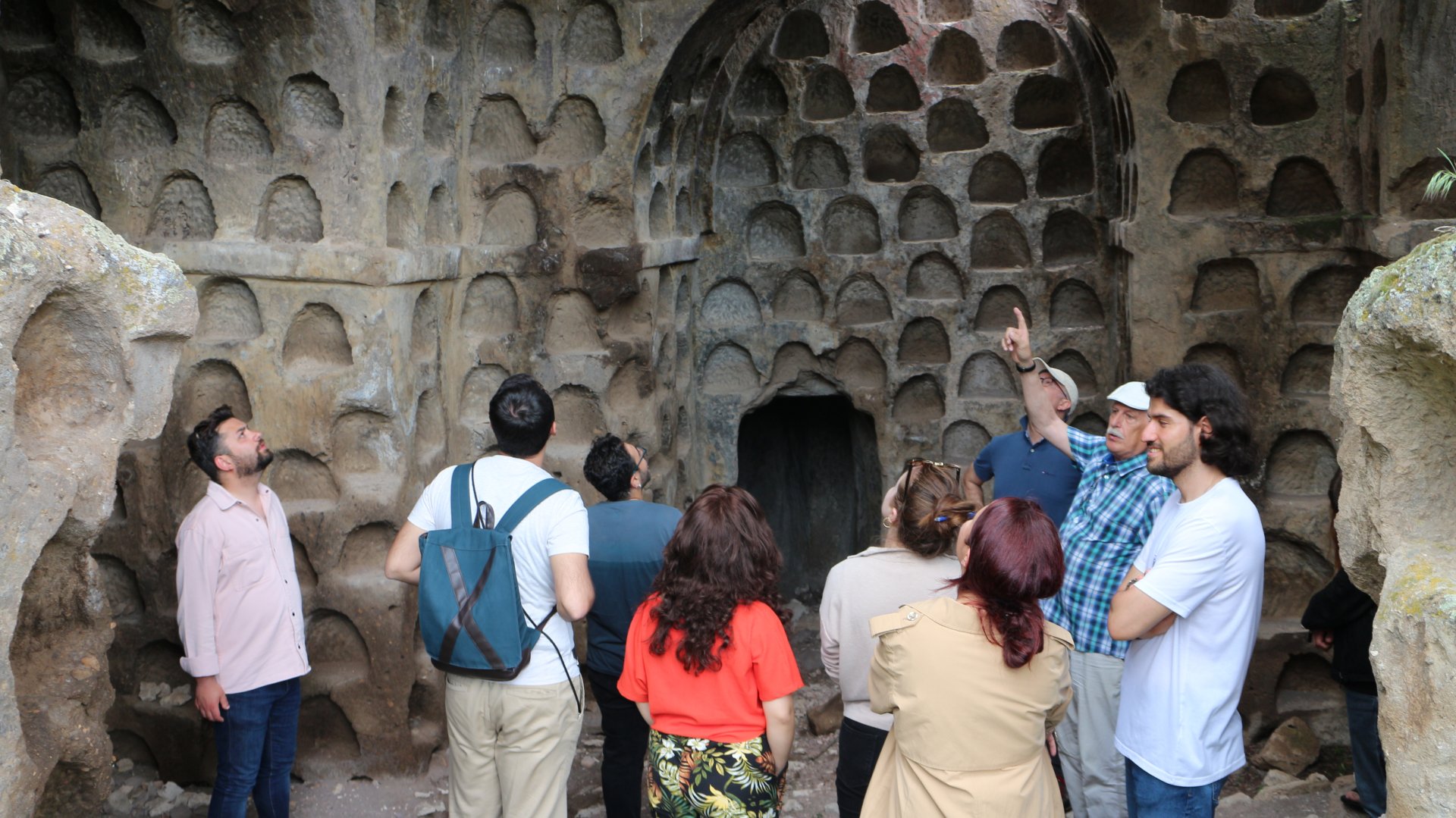 Çeltek/Aksaray - Caves in volcanic tuff, dovecotes​​​​​​​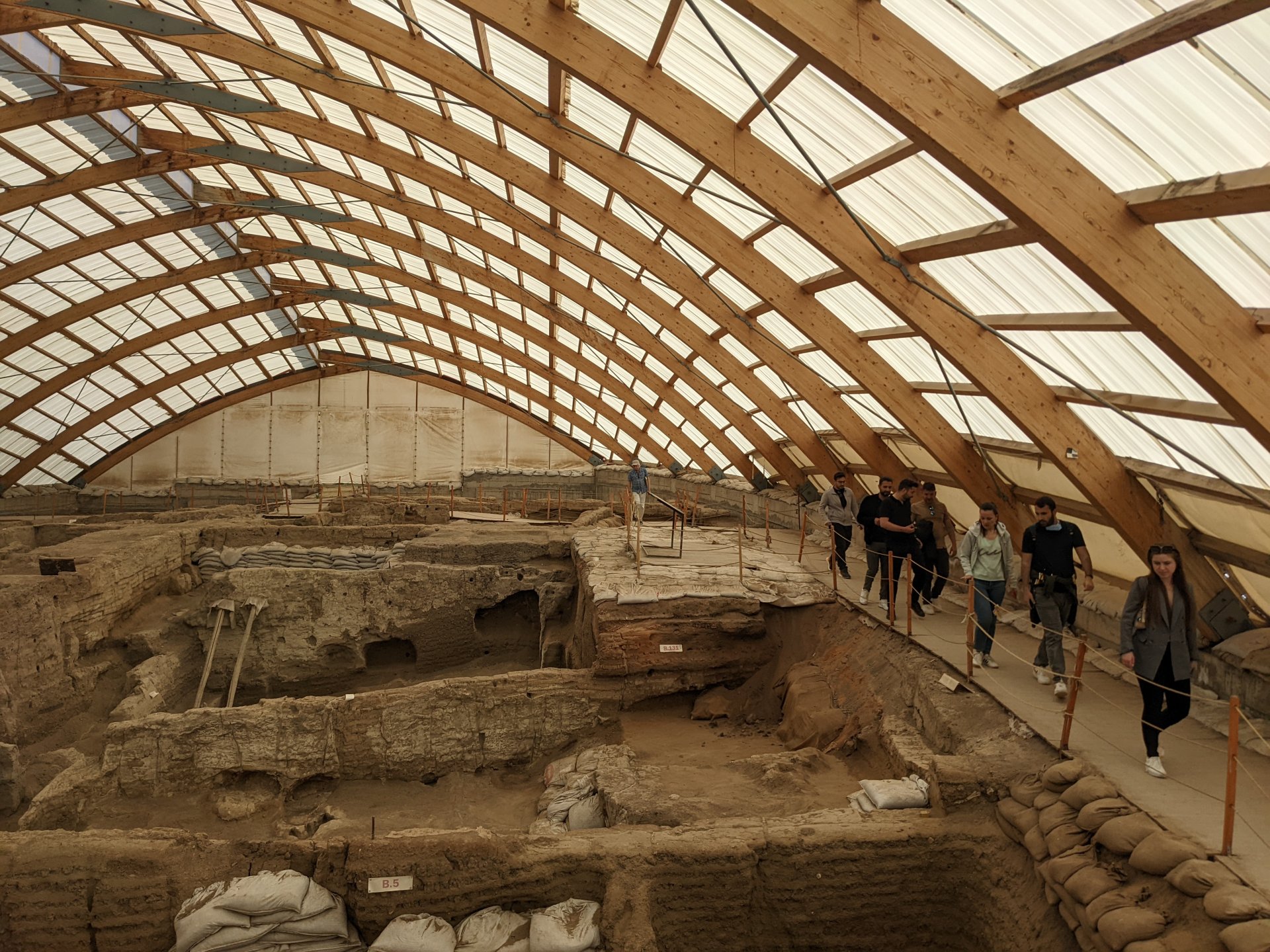 Çatalhöyük - "Cradle of Civilization"​​​​​​​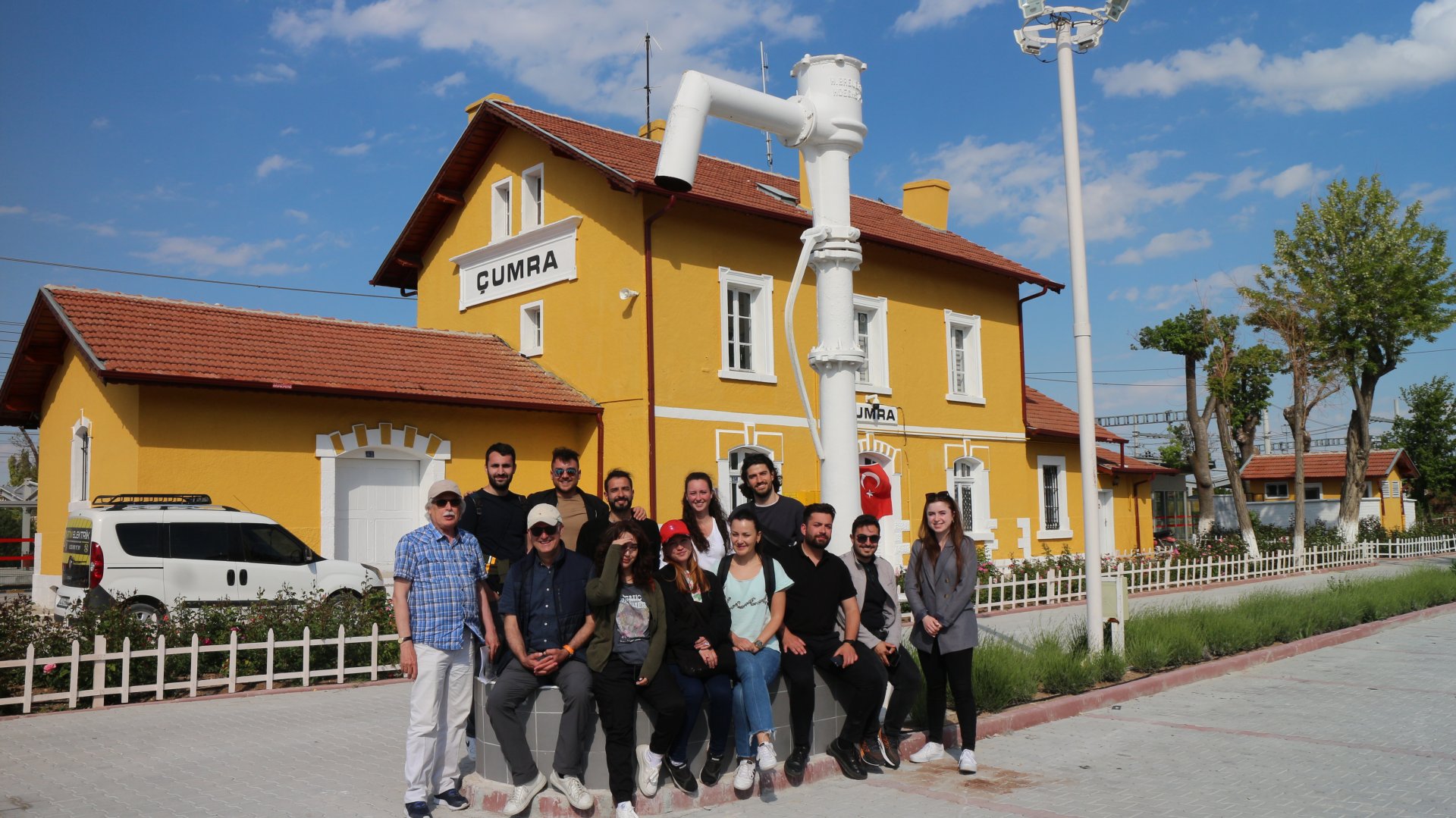 Çumra - Train Station